Projects underway and recently completed: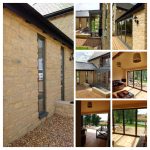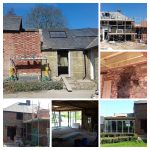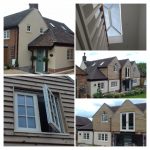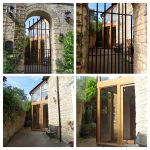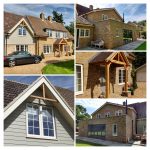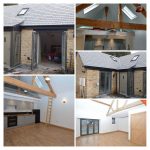 MILTON KEYNES
Commercial units for car sales facility.
GREAT LINFORD
Refurbishment of commercial units.
OLNEY
Outline application for commercial units.
MILTON KEYNES
Commercial unit for automotive car valet.
CHALTON
Conversion of redundant outbuilding, to self-contained 3-bedroom detached dwelling, including landscape and access.
COLLINGTREE
Loft conversion, new kitchen and other internal alterations;
First floor extension above garage.
GREAT HORWOOD
New three bed dwelling.
CADDINGTON
Planning permission for three new dwellings. Demolition of existing dwelling.
REDBOURN
Prior approval for change of use of redundant outbuilding to single residential dwelling.
CRICK
First floor and two storey extension, change of use of upper floor of existing public house to create 9 bed and breakfast rooms.
TURVEY
Conversion of existing stone building to residential dwelling with off street parking; Single storey extension, May Road.
HARROLD
Extension to two storey detached house. Former coach house / stable building converted into a dwelling early 1990.
OLNEY
Listed building consent to relocate utility to garden room at rear of main property; develop openings at ground floor level of north elevation; remove internal kitchen and erection of single storey rear extension to western end, High Street.
HARPENDEN
Demolition of existing workshop to erect detached two bedroom bungalow with off street parking.
CLIFTON REYNES
Loft conversion of roof and creation of first floor ancillary accommodation inside detached garage.
GAYHURST
Demolition of rear conservatory and erection of two storey rear extension and glazed lobby to side, Newport Road.
WOBURN
Single storey orangery with roof lantern and internal alterations to kitchen; Part three storey, part two storey extension and single storey garage to west elevation, Church Road.
BLETCHLEY
Single storey side extensions, single storey front extension, first floor extension and internal alterations, Buckingham Road.
GAYTON
Single storey rear extension to stone cottage, High Street.
GIFFARD PARK
Part single storey and part two storey rear extension, single storey side extension to include garage. Conversion of existing double garage.
HARROLD
Single storey rear extension, two storey side extension and front porch, Hall Close.
LITTLE CRAWLEY, NEWPORT PAGNELL
Part two storey, part single storey rear and side extensions to Victorian cottage.
EMBERTON
Two storey rear extension to Georgian style house, High Street.
LAVENDON
Listed building consent for single storey extension to converted stone barn.
IRCHESTER
Front and side extensions, loft conversion with dormer and roof lights.
BOZEAT
Single storey rear extension and internal alterations.
TATTENHOE
Part two storey and part single storey rear extension, East Chapel.
OLNEY
Two storey rear extension to replace existing conservatory, front entrance porch and internal alterations, The Pyghtle.